Quico is a customizeble module based Product Compliance & Sustainability Management software for textile and chemical industry.
Quico comprises of eight base modules:
Product sertifications
Create certificates
Upload certificates
CPSC safety regulations
Supllier management
Overviews (social compliance, categories, audits)
Searchable supplier lists
Compliance certificate lists
Supplier Evaluation

General listings
Performance comparisons
Evaluations
Carbon accounting
Carbon emission accounting for products, logistics and assets. 
Material information
General overview of materials:
Season
Technical description
Test results  (supplier, R&D, bulk, 3rd party)
Material sourcing
Design requirements
Technical specifications & requirements
R&D test requirements
Product test
Test result database
Create & save test reports
Quality issues & claims
Claim handling
Add and save claims
Upload images for reference
Action reporting / follow-up
Kemify is a modular chemical management software.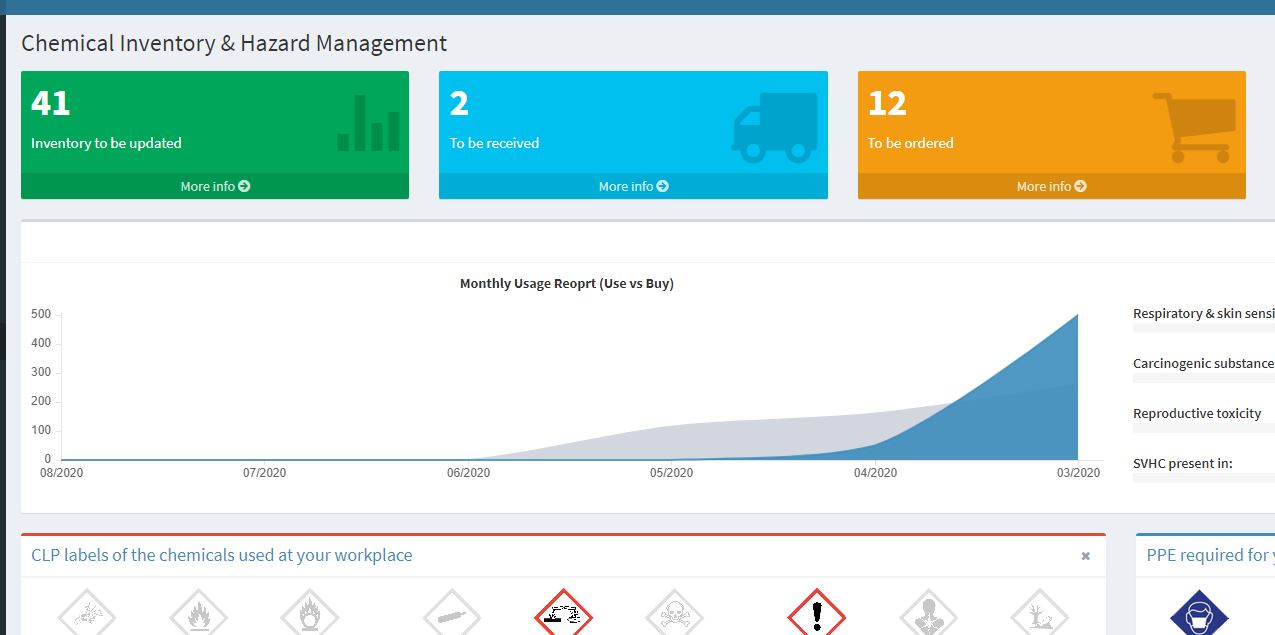 Kemify consist of following modules
Chemical register to manage and store process recipes with ease.

Manage & find technical information easier & faster.

Inventory Management to manage and handle your inventory better.
Hazardous chemical management to m

anage hazardous data for safer operations.